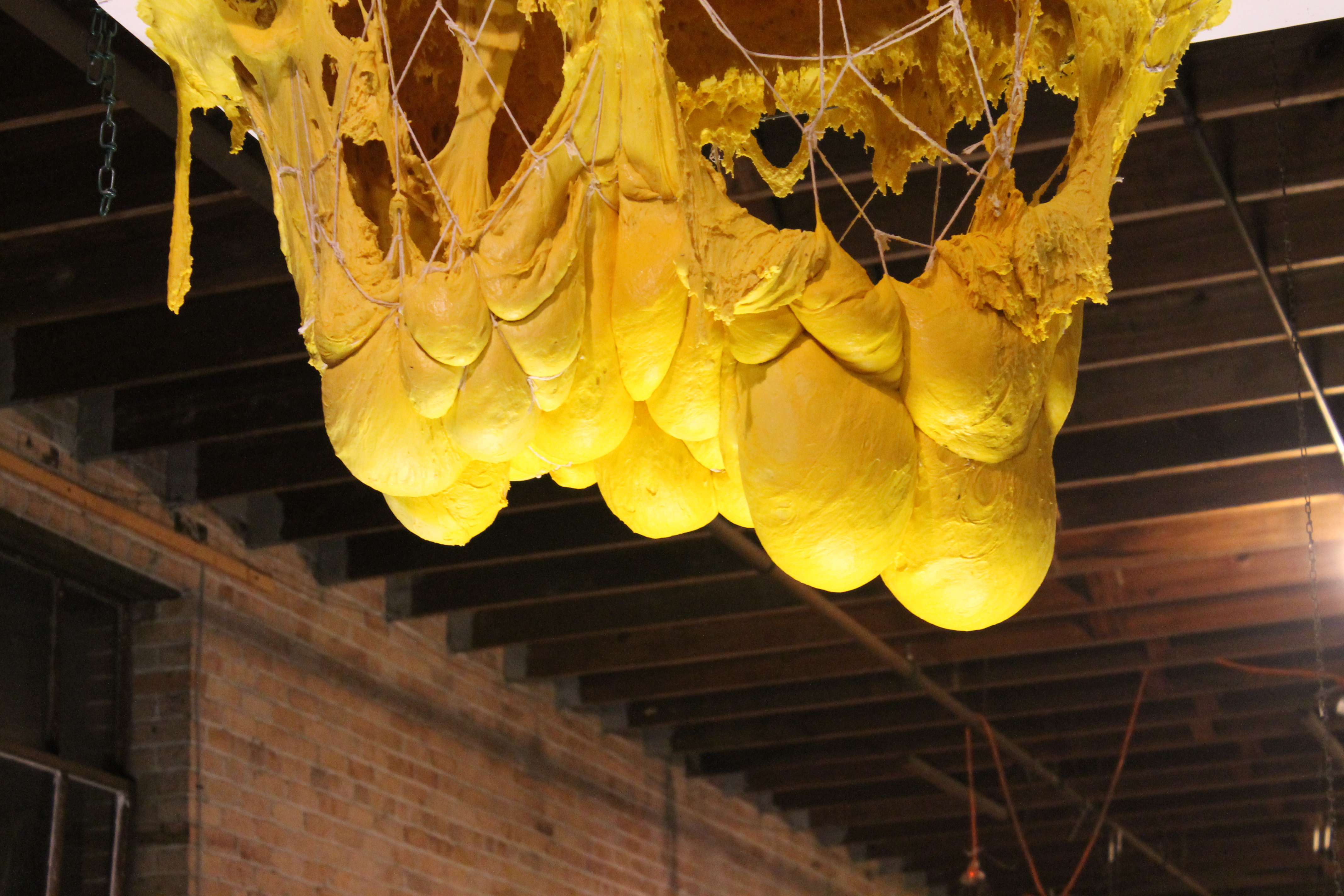 The Love of Gravity Connects Us All
Dough, String, Lights, Wood
15′ x 4′ x 2′
2012

This work was part of a group show, A Site For Sore Eyes, curated by Elevator Projects, an art collective in Baton Rouge, Louisiana.   This group utalizes underused urban spaces and brings art to the public.  All of there shows are free to attend and tend to have more site specific work including performance and installation.
IN THE BACKYARD SPARE TIRES GROW ALGAE
diane
2020-03-18T01:11:26+00:00